Have you been looking for something to do while you've been stuck at home? If so, it's time to give your space a little makeover! Even if you aren't handy, we have a few easy DIY projects that just about anyone can take on, and they can even boost your home's value.
4 DIY Projects That Anyone Can Do
You don't have to spend a lot of money or time on DIY projects if you're looking to up your home's resale value. These easy updates will have a huge impact on buyers, and you'll love them, too! Here are a few of our favorite projects.
Incorporate new landscaping
First impressions matter, especially when you're selling a home. But even if you aren't planning on moving soon, investing in some new landscaping can transform your home into the best looking property on the block.
Before you head to your local nursery, take some time to trim back what you already have and remove any dead plants. From there, choose some low-maintenance flowers, shrubs, or trees. Crepe myrtles, hostas, daylilies, and lantanas all do well in North Carolina's balmy climate.
Refresh your kitchen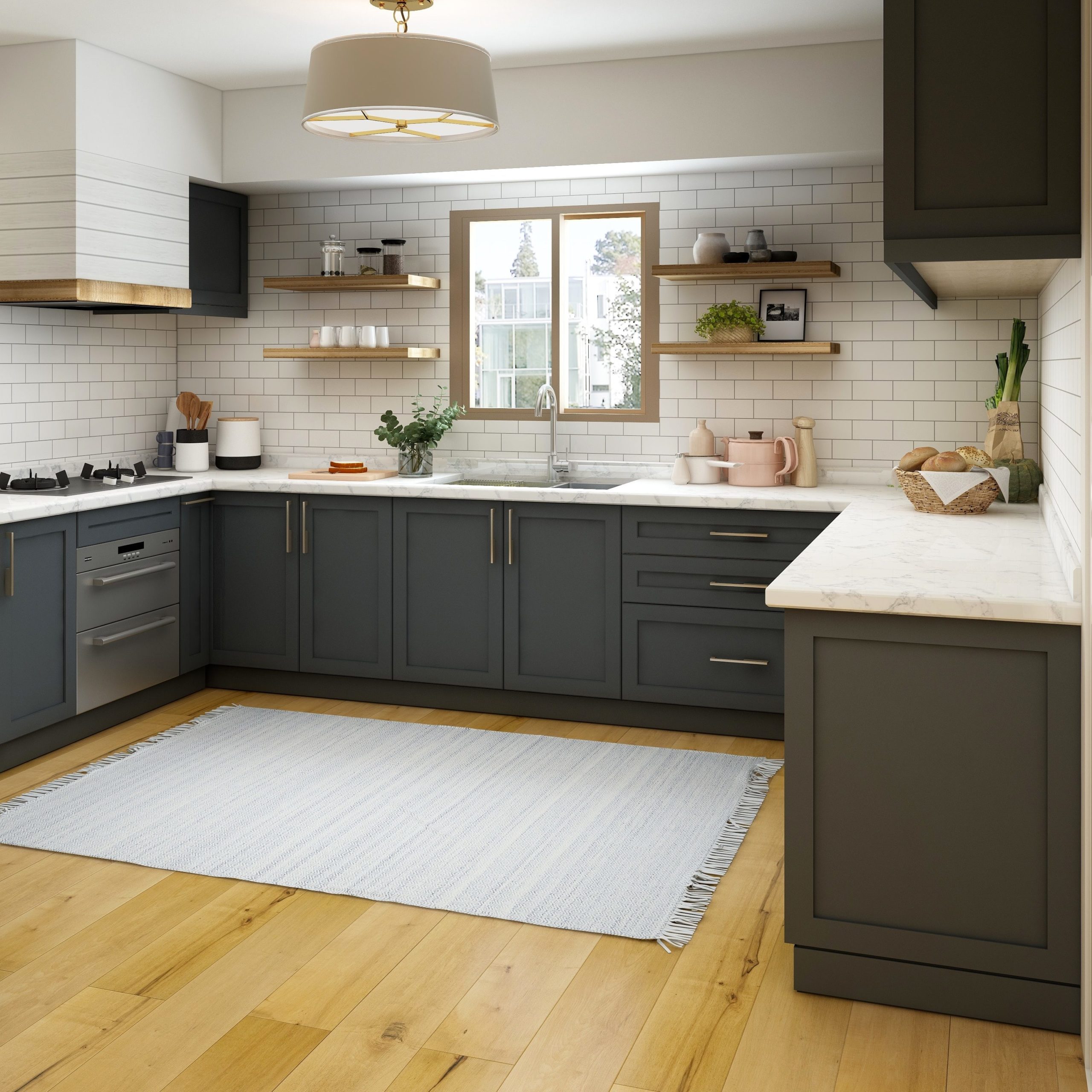 You don't have to undertake an expensive renovation to really make your kitchen pop. Believe it or not, just making a few changes can bring your space into the new decade.
Not sure where to start? Try updating your drawer pulls and fixtures with on-trend hardware. You can also add new lighting or a tile backsplash to pull the entire space together. And if you're a more experienced DIYer, consider painting your cabinets a light color to make your kitchen appear larger.
Add a fresh coat of paint
When was the last time you freshened up your home with some new hues? Although it might seem difficult, adding a coat of paint is one of the easiest DIY projects you can tackle, and you can even complete an entire room in just an afternoon.
If you're planning on listing soon, be sure to go with neutral tones. However, that doesn't mean you have to stick with beige or white. Colors like grey, sage, or pale blue are all on-trend and will appeal to many buyers.
Install smart home tech
Smart home tech doesn't just make your life easier—it can also boost your resale value, too! Innovations like smart thermostats or home security systems have recently become more affordable, and they're even easy to install.
If you're just getting started with smart home tech, do your research first and consider buying a hub to manage your new gadgets. Most experts recommend using Amazon Alexa or Google Home. From there, you can connect all of your devices to the hub and control them via voice.
Thinking About Selling Your Home?
Getting ready to list your Winston-Salem home? Let the Forsyth Realty Group do all the hard work for you! We have what it takes to get you top dollar and sell fast, so just contact our team to get started. We can even help you search for your next property, too!